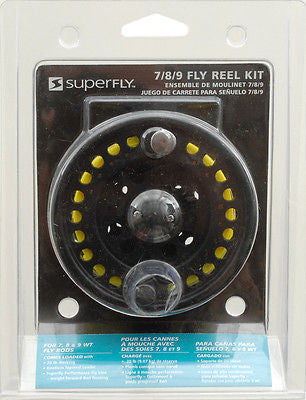 SuperFly Fly Fishing Reel Kit 789 With Line Right/Left-Handed Anglers FRLL-789P
SuperFly Fly Fishing Reel Kit 789 With Line Right/Left-Handed Anglers FRLL-789P
Pre-filled with 20 lb. backing.
Knotless tapered leader.
Weight forward 8wt floating fly line.
For right or left-handed retrieves.
Head out to your favorite fishing spot with the Superfly™ Performance II 7/8/9 Fly Reel. The fly reel is equipped with line to help get you started and the reel is crafted for use by right or left-handed anglers. Backing capacity: 70 yards/20 lb. Line weight: 8wt.